Polygon ($MATIC) NFTs are growing in popularity due to low gas fees and scalability. There are a lot of NFT marketplaces where you can buy, mint, and sell Polygon NFTs. But which ones are the best?
Most people know OpenSea is the largest marketplace for Polygon NFTs, but there are 4 other popular marketplaces where people are buying and selling Polygon NFTs.
Here are the top 5 Polygon NFT marketplaces by total sales volume:
Note that Ember Sword was originally on this list but they recently dropped Polygon for Immutable X. So they get an honorable mention, but are no longer on this list.
Let's dive into what these marketplaces are all about.
1. OpenSea
OpenSea tops the list with over $500 million dollars in total sales volume for Polygon NFTs. OpenSea added compatibility for Polygon as a way to offer gas-free transactions to users.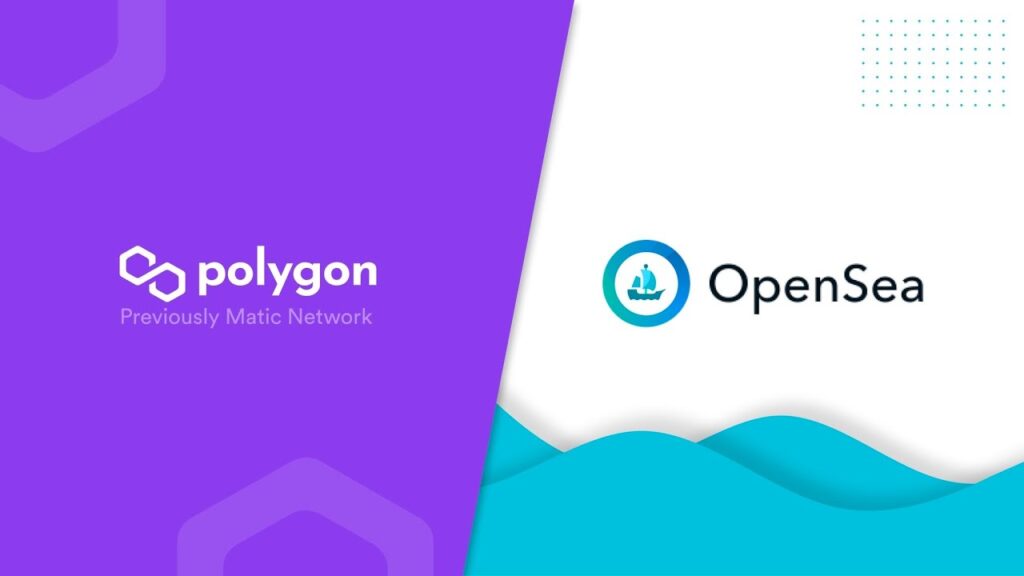 However, OpenSea only accepts Polygon ETH for transactions and you have to turn ETH into Polygon prior to buying. Buying Polygon NFTs on OpenSea requires you to "bridge" them across the Polygon blockchain to purchase them with Polygon ETH. This process takes about 7 minutes.
You will also need to unlock polygon trading in your wallet, which is a quick one-click setup. Withdrawing funds from Polygon can be a bit tricky too, it takes up to 4 hours for the transaction to process.
In summary, OpenSea has the most sales for Polygon NFTs because of its large user base, but it also has some downsides like fees, bridging, and waiting around for transactions.
If you're interested in OpenSea's Polygon NFTs, check out their help articles.
2. Aavegotchi
Aavegotchi is like a crypto version of the classic Tamagotchi mixed with NFT avatars. And instead of living on a small device attached to your backpack, they live in the Gotchiverse, an online community for your Aavegotchi.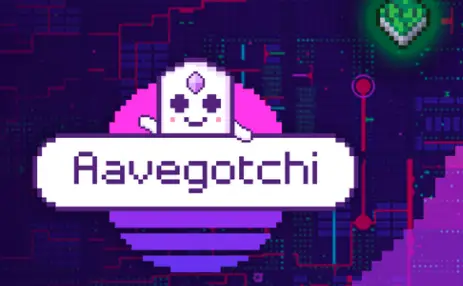 Aavegotchi has a pretty big userbase already. The Gotchiverse has accumulated over $120 million in Polygon NFT sales so far, making it the second-largest NFT marketplace for Polygon. And technically, because OpenSea polygon NFTs can only be traded by bridging Ethereum, Aavegotchi is the largest true polygon NFT marketplace.
That's right, this retro-themed marketplace where people buy and sell ghost-themed NFT Tamagotchis is currently the highest volume Polygon NFT marketplace.
Aavegotchi also has its own utility token, $GHST. Users can stake their GHST to earn FRENS points, which can be used to buy Aavagotchis. And traders can also buy and sell the token.
3. PlayDapp Marketplace
The PlayDapp Marketplace is exactly what it sounds like. It's PlayDapp's designated one-stop shop for buying and selling NFTs which are all in-game items for PlayDapp games.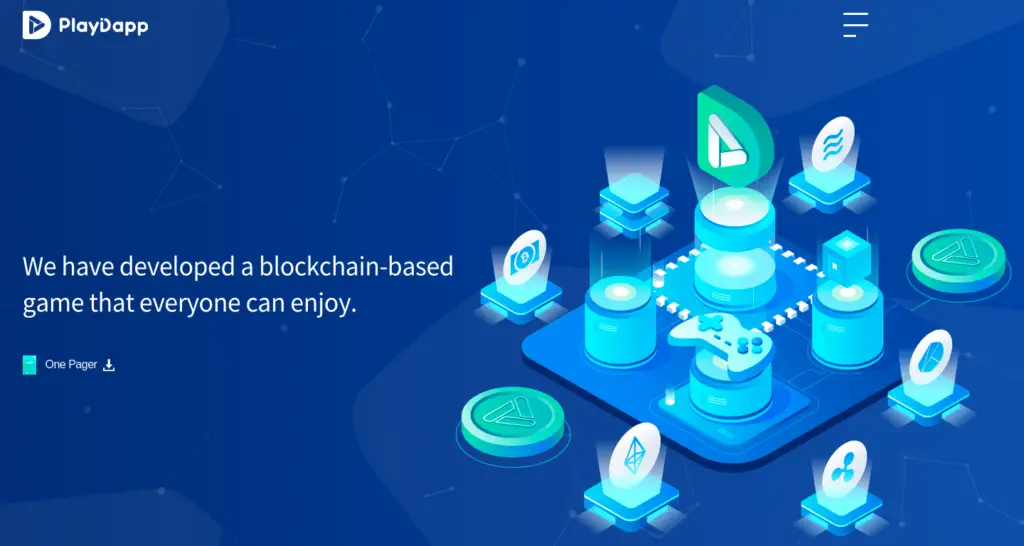 With over $2.3 million in total Polygon NFT sales, PlayDapp is officially the third-largest market for Polygon NFTs.
PlayDapp is a company whose mission is to create NFT games and bring non-crypto players into crypto gaming by bridging existing successful games into the world of blockchain with their SDK.
They already have several games like CryptoDozer, ASTA, Along with the Gods, and more. The PlayDapp Marketplace currently supports Ethereum and Polygon and has a marketplace full of in-game NFTs you can purchase for their games.
PlayDapp also has a token, $PLA. It's a utility token designed to govern the PlayDapp ecosystem.
4. MegaCryptoPolis
MegaCryptoPolis is a city builder strategy game where every item is an ERC-721 token that can be traded on the open market. It's like Sim City but online and with NFTs. The game runs on the Ethereum and TRON blockchains.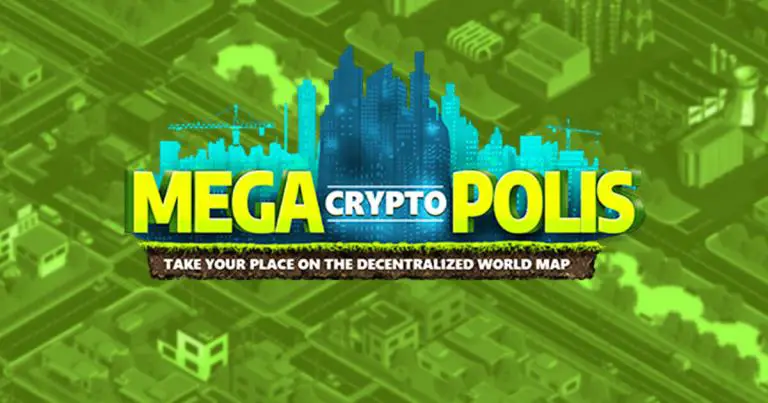 With over $2 million in Polygon NFT sales, MegaCryptoPolis is currently the fourth largest market where Polygon Non-Fungible Tokens are bought and sold.
Players can produce materials like metal or energy for other players, construct buildings and rent them out, collect taxes, make new generations of citizens, trade properties on the open market, govern districts, and more.
The platform also has its own governance token, $MEGA, which you can buy and sell. Players can earn MEGA by holding items in their in-game vault. The game ran into high gas fees and long transaction times on Ethereum and implemented Polygon (MATIC) as a scaling solution, which eliminated gas fees.
NFTrade
NFTrade is a cross-chain NFT marketplace where users can create, trade, swap, and farm NFTs. The marketplace supports Ethereum, BNB, Polygon, Avalanche, Moonriver, and Moonbeam.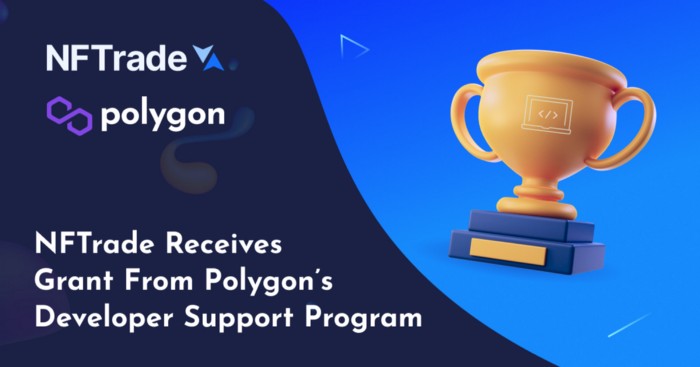 With over $1.5 million in Polygon Sales, NFT Trade is currently the 5th largest Polygon NFT marketplace. They currently charge zero transaction fees.
NFTTrade's cross-chain store along with swapping and farming features make it stand out in an already crowded world of NFT marketplaces. You can offer to buy NFTs on the market by trading with other NFTS. Farming allows you to essentially stake your NFTs which allows you to earn other NFTs and tokens.
NFTTrade also has a governance token, $NFTD, that can be bought and sold. Holding NFTD has perks like discounts on platform transaction fees, governance voting rights, staking, and exclusive access to NFT launches and drops.