Los Angeles Is a growing hub for NFT companies in California and the USA. LA is North America's startup capital and home to some of the largest tech companies in the world, so it makes sense that innovative NFT companies are popping up in LA.
Here's a list of the top 5 NFT companies in Los Angeles and some up-and-coming NFT companies you should check out.
NFT Brands
NFT Genius
Genies NFT
Artie
Toonstar
1. NFT Brands Inc.
NFT Brands Inc. is a Beverly Hills, California, founded company that provides end-to-end solutions for brands, celebrities, public figures, and celebrities. They help their select clientele develop and launch NFT & Metaverse projects from start to finish.

The company is composed of a large global team that offers NFT design, community management, research and development, ROI management, and more.
NFT Brands Inc. has already acquired 3.6 million in seed funding within two weeks and claims to have over $154 million in client projects already on the go. They are now seeking a $35 million Series A round of funding.
2. NFT Genius
NFT Genius is a Los Angeles-based NFT company backed by investors like Mark Cuban, Roham Gharegozlou, and Anthony Pompliano. NFT Genius focuses on creating immersive NFT experiences and NFT marketplaces. They are expanding from NFT art into other verticals like gaming, music and sports.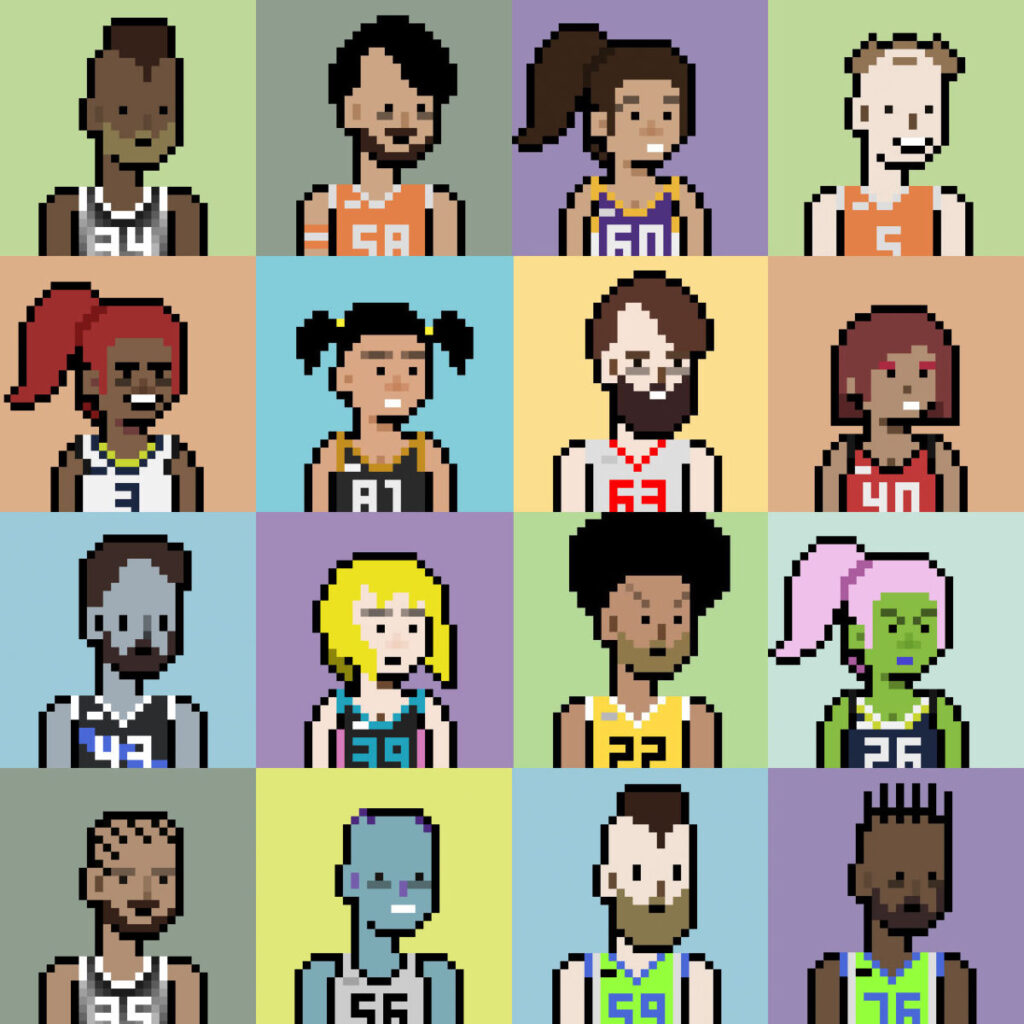 The company raised over $4m in seed funding and is quickly growing. NFT Genius already has over 26 employees on LinkedIn.
NFT Genius aims to connect NFT creators, buyers, and creators to connect and collaborate. Some projects include Bitcoin Origins, Tezos Origins, Rebel Rabbits, Ballerz and Gaia.
"What NFT Genius is doing, that others are not, is creating a verticalized destination for interactive experiences and meaningful virtual connections comparable to the phenomenon of fanfiction. Sharing artwork through NFTs creates a collaborative process between creator and consumer, and allows for decentralized technologies to become the new preferred medium for communication and shared experience."


Mark Cuban via CryptoNinjas
3. Genies NFT
Genies is a Los Angeles company that has been around since 2017 and was known as an avatar development company that originally set out to create virtual avatars for social media platforms. More recently, Genies has become known for becoming the NFT avatar company.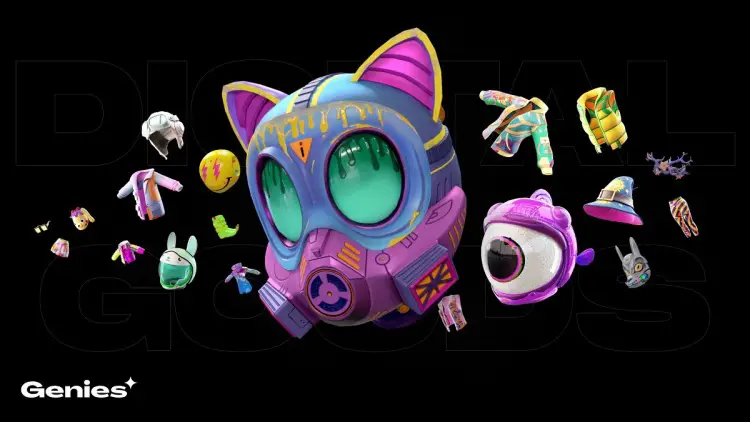 Genies allows users to create their NFT avatars and customize them with NFT accessories and merch from their favorite brands. The company has made some impressive moves lately like partnering with DapperLabs in a $65 million dollar funding round to build their NFT avatar platform on Flow, a DapperLabs owned blockchain.
Genies also recently partnered with Giphy to allow users to send gifs of their avatars around the web. They also partnered with Gucci for a branded apparel campaign. Now they are partnering with the Warner Music Group to create digital wearable NFTs for the music label's artists. Former Disney CEO Robert Iger also recently joined their board.
4. Artie
Artie is a Los Angeles NFT startup that is creating app-less mobile games with NFT integrations. The company recently acquired $35.9 million in funding.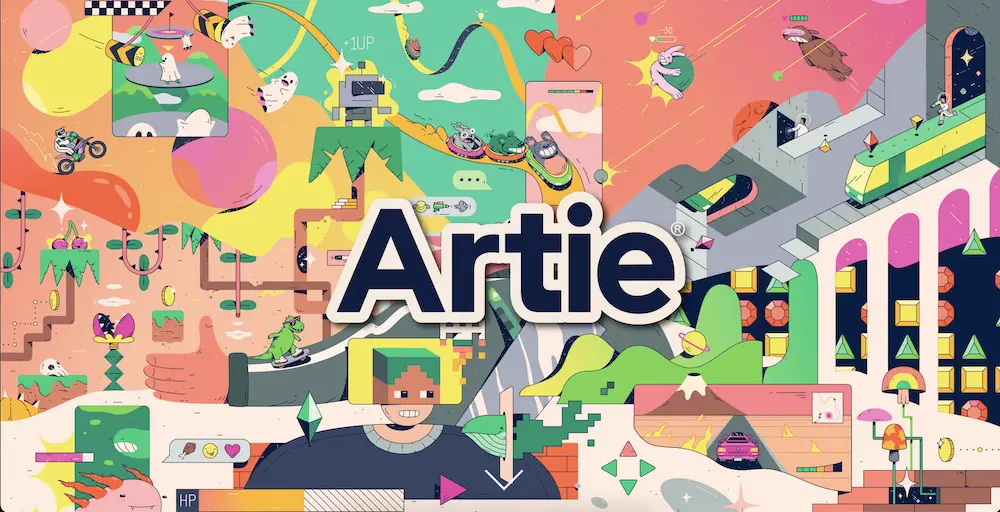 Artie is creating something they call the Artieverse, set to launch with three cross-platform mobile games that don't require any downloads from app stores, as well as a software development kit (SDK).
Artie has kept its launch under wraps, with an NFT reservation day opening on April 1st, 2022. Artie's Investors include NBA star Kevin Durant, Scooter Braun, Zinga founder Mark Pincus, Warner Music Group, and the Winklevoss twins
5. Toonstar
Toonstar is a web3 animation studio based out of Los Angeles, California. Their team consists of studio alumni from Disney, Warner Bros, and DreamWorks.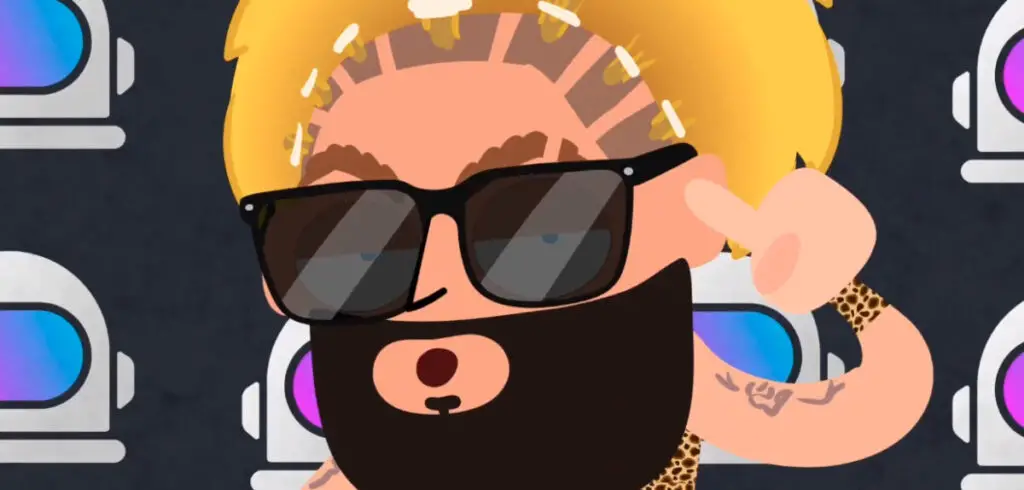 Toonstar has acquired $3 million in funding from 7 investors including Baron Davis, Snapchat, and a handful of venture capital firms. Their first production is called The Gimmicks, it's a web 3.0 comedy animation that "puts creative control and commercial benefit in the hands of the fans and creators." – according to their website. The characters of the show are Solana NFTs and minted Gimmicks NFTs even come with commercial usage rights, so you can use your character around the web and turn them into a virtual celebrity.
They aim to create a new web3 version of Cartoon Network that is "mobile, stackable, and interactive". Toonstar recently launched a mobile app that allows you to create a cartoon character and then animate it using your own facial expressions, which can be live-streamed on Toonstar, Facebook Live, Youtube Live, and Musical.ly
Add to this list
Know any great NFT companies in Los Angeles or anywhere else? Contact us today if you want them to be featured on our website!